Cogito has provided services for Delta Electronics and the independent exhibition area, Synology at COMPUTEX Taipei 2018. The theme of Delta, "Wisdom generated from interconnection. Energy with Sustainability" is to simulate a hybrid electric vehicle charging station that combines shopping leisure.

The exhibition space is divided as indoor and outdoor scenes. Indoor display scene presents the space of "Smart Shop" and "Cafe" in the Delta Smart Buildings. Outdoor display scene demonstrates the application of "Charging Station" with microgrid energy facilities. Through the living and relevant life experiential ambient demonstrates the definite results of Delta's IoT smart solutions.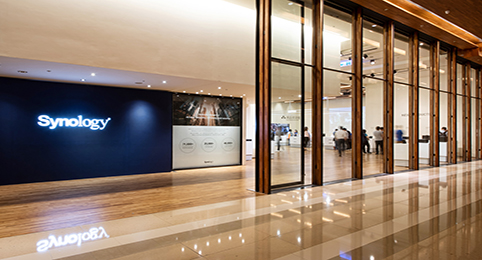 In addition, Synology continued to launch new products and exhibits independently of Xinyi Eslite since last year. This year, it is divided into four areas: HOME, WORKPLACE, ENTERPRISE, and SURVEILLANCE. The entrance uses one of its corporate colors to represent the deep blue of Smart Technology, highlighting the brand's mission statement and opening a new annual product page of the year in a bright venue. The entire exhibition area plans to use white as the lead theme, allows space to maintain in a concise manner with circulation. The suspended metal pieces brought out various zones that the visitors can easily find the products. In addition to increasing spatial levels, space also delivers the core value of how enterprise values at the customer's experience.