With "Building Partnerships in Internet Computing Ecosystems" as its new positioning theme for 2016 Computex; every individual exhibitor is showing abundant creative ideas under the four main pillars of IoT applications, innovation & startups, business solutions, and gaming to flourish in the show. The five-day show consummates a complete perfect ending.



"A Mode For Every Moment" is the main concept presents in Acer. There are three exhibition areas in "Cloud Solution", "Devices for Every Day" and "Gaming", where presents Acer's comprehensive solutions. The BYOC area demonstrates in real scenario implementation and presents the multi-tasks of "BeingWare" the latest commercial concept application in lifestyle and automobile intelligence system.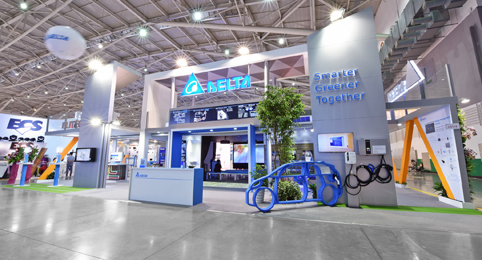 The Delta booth's outlook designed by the inspiration of Delta American Regional Headquarters' building and incorporate the exposure of steel structures. It is not only to reduce the material used and also creating a flowing and open-space atmosphere for its "Smart Green Building" design concept. From the scenario simulation guidance, it allows people can be involved in the space and utilized all various energy-saving products and solutions.