SuccessfulDesign.org created the Successful Design Awards to reward and empower the individuals, teams and companies that make up our industry. We have spent the last 9 years raising the profile of design among industry, academia and media circles. The Successful Design Awards have become a crucial event for firms and design studios looking to showcase their design and innovation prowess to both a Chinese and global audience.
Strategies, processes and effectiveness are part of judging criteria; based on this to examine entirely on how design has brought the design values and impacts on social, enterprise, environment and human livings.


Cogitoimage participates for the first time this year. With its subversion of creative imaginations and ideas to sparkles up the work of new brand, T-Star Taipei 101 flagship store, has highly favored by judges to be elected for the winner of Successful Design Award.
Project Information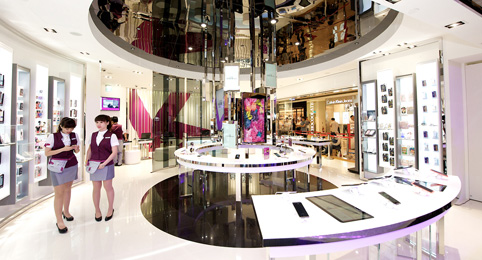 Cogitoimage designed the T-Star Taipei 101 Flagship Ship to create world-class flagship store with digital engagement platform, to maximize the advantage of the location and drive store traffic, as well as purchase to retail planning, the store provides a sensory experience to customers, introducing them to the modem concept of multi-channel communication through diverse digital platforms featuring the eye-catching artwork of the award-winning Japanese artist Mika Ninagawa. Overall, the store design perceptibly introduced the modern concept of how multi-ways of communication was enabled by diversified digital platforms to enrich people's lives.