Cogitoimage stood out in the fierce competition for to ready T-Star's retail stores to meet the arriving 4G era. By showing ingenious creativity, backed with rich experiences in retail branding, we won the trust of the client and proved ourselves by accomplishing the mission impossible of developing twenty-four stores within one and a half months with high efficiency.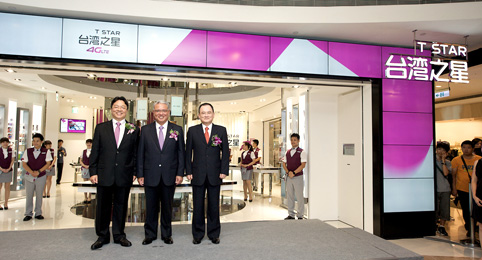 The flagship store in Taipei 101 was designed to have the classy and lofty flair of an international brand, along with services and experiences beyond the traditional five senses awaiting to charm visitors. The transboundary cooperation with the award-winning Japanese artist Mika Ninagawa introduces a touch of vivid aesthetic to the digital displays, an eye-catching splendor that generated buzz. Overall, the store design perceptibly introduced the modern concept of how multi-ways of communication was enabled by diversified digital platforms to enrich people's lives.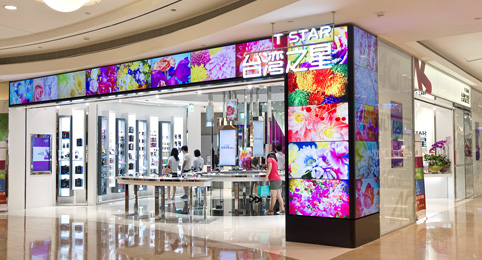 The regular store design - also used for retail planning guidelines - has a young and trendy key tone as brand differentiation, with surrounding and connecting spatial elements to convey the sense of speed of 4G. Predetermined movement paths grant a smooth traffic flow while immersing visitors in brand messaging. Modular showcases and tools were purposely chosen for the flexibility to meet different spatial conditions and further store expansions. In the end, the mission was carried out with high quality to the satisfaction of the client.