Setting a new record, COMPUTEX TAIPET attracted a total of 1,710 exhibitors this year, many of whom are competing in various pavilions. To help its long term customers stand out in this five days exhibition, Cogitoimage created branded spaces for clients including Acer, Delta, ATEN and LevelOne.

For the Acer booth, we used the theme of "World of Cloud" as the main promotion for BYOC, focusing eyes on the "cloud stairway" that extends through the entire space, crisscrossing at multiple levels in the experiential area. Three scenarios brought to life different usage of BYOC and leverages technology to create personal moments.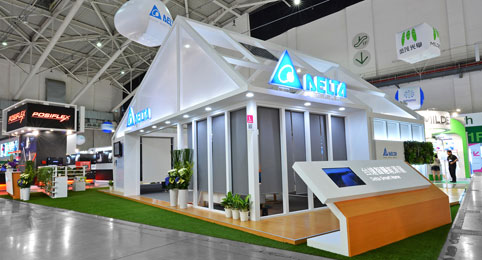 This year, Delta used a "Delta Smart Home" concept to bring to life the use of green energy in the home and how one can continue to enjoy conveniences of modern living while reducing carbon footprint. The exhibit further promoted maximizing nature and reducing energy use for the future. This goes hand in hand with it brand promise of "Smarter, Greener. Together", which saw the launch of its series of green energy products in 2010.